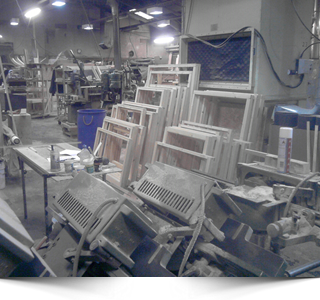 We proudly manufacture our own windows and doors in our own factory which is currently located in Broxburn, you are welcome to pay us a visit.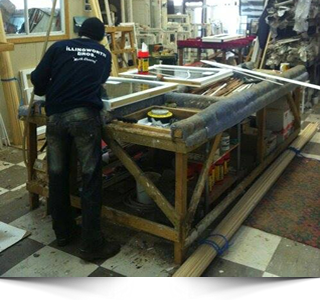 Our staff are highly trained craftsmen's, who construct custom made windows and doors, whom are all happy to answer any questions you might have.
REVERSIBLE WINDOWS, EDINBURGH
Our Reversible windows are custom made to fit the style and architecture of you home.
Reversible windows have a unique 180 degrees reversible action allowing cleaning the external glass on upstairs windows from the inside of your home safe and secure. A double fully reversible is the route to take for a sash and case look alike.
Our reversible windows are designed primarily for use in multi-storey apartment blocks where there is an increasing need for easy maintenance.
Our reversible windows can be rotated 180 degrees which means that they can be cleaned from inside the building. As well as offering convenience and low maintenance costs our reversible windows also offer a high degree of security and have a striking appearance so that they look good from both inside and outside.
As they are completely reversible they also provide the maximum ventilation and provide a bright and fresh environment while maximizing your internal space.
We can provide either wooden or UPVC and both provide high thermal efficiency while including various security features such as child safe locks to ensure that they provide optimum safety in family homes.
WOODEN REVERSIBLE WINDOWS
We manufacture our wooden reversible windows at our own factory which is located in Broxburn, just a short drive from Edinburgh, and where you are welcome to visit and talk directly to our professional craftsmen. We use traditional manufacturing methods and utilise only timber that comes from "Sustainable Forestry" where fewer trees are used than are planted and we refuse to compromise on either quality or design.
CONSERVATION AREAS
Frequently we provide windows in conservation areas. Our reversible windows can be traditionally styled and provide a perfect solution that will satisfy any planning requirements.
Illingworth Brothers - Reversible Windows - Worth Choosing
CALL US - 0131 623 7303
If you have any queries on any of our services, one of our experts will be happy to talk to you and can answer any of your questions.
VISIT OUR FACTORY
Why visit costly staged showrooms when you can visit our factory to see your consistent outstanding quality products being made by our careful & experienced tradesmen for yourself.
ECO FRIENDLY
All the timber that we use is sourced from "Sustainable Forestry". More trees are planted than are used. Our glass is low emissivity (Low E) argon filled keeping the heat inside and the cold outside. Using warm edge technology which offers the lowest u values in the market today.